Offshore wind project calls on the expertise of Altrad Services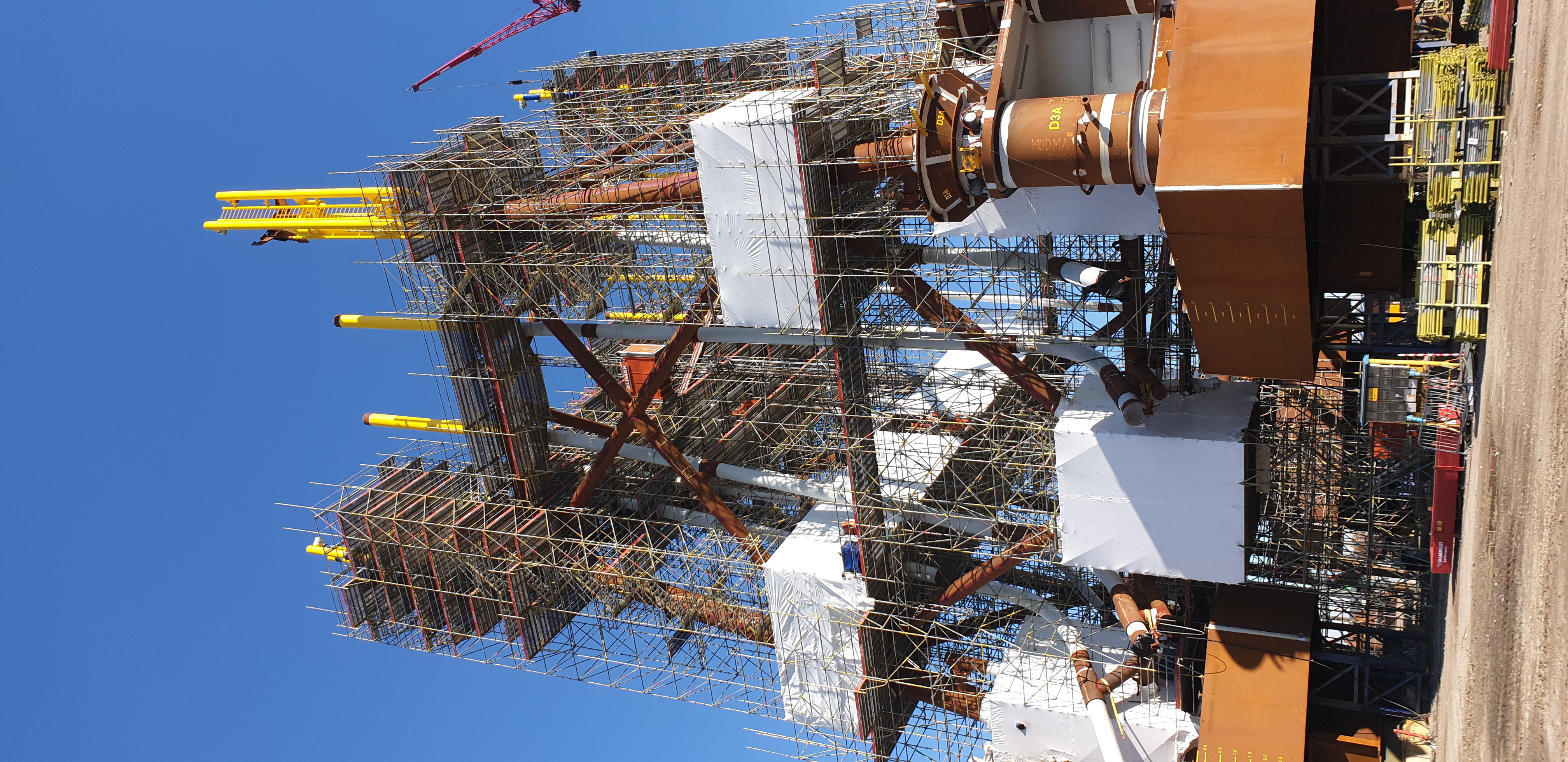 The Iberdrola Group is building its second major offshore wind project in the Baltic Sea: the Baltic Eagle. This new 476 megawatt (MW) facility is located off the coast of Germany and will provide 475,000 households with renewable energy.
The time puzzle
ALTRAD SERVICES Benelux provided the scaffolding and shrink wrap around the jacket (foot construction) of the offshore platform so that the welding and painting work could be carried out safely. The shrink-wrap allowed for weather-independent work, which was essential as timing was an important factor. The jacket had to be ready when the transport ship arrived at the shipyard to take it to the Baltic Sea. There was no margin for delay.
Engineers at the forefront
The client chose Altrad because of our experience with such projects and also because of our engineering expertise. It was clear from the outset that the complexity of the project required a different way of working.
The engineers provided a modified working model in which the jacket was not completely packed, but phased. The preliminary studies showed that this method would be the most efficient and cost-saving in this particular case.
The project has since been successfully completed.
Team ALTRAD SERVICES Benelux:
Engineering: Kevin Ongena & Sven Van Puymbroeck
Project Manager: Lars Vranckx