ALTRAD helps build plastic recycling plant in Geleen (NL)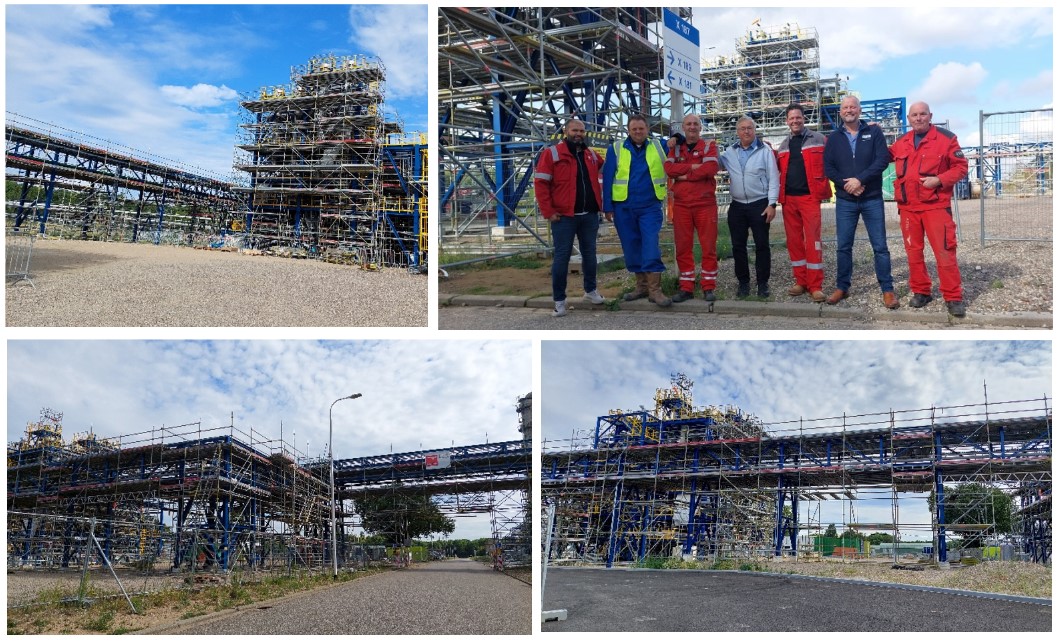 SABIC and Plastic Energy are building a plastic recycling plant in Geleen, the Netherlands. From 2023, this will convert difficult-to-recycle plastic into oil in order to make high-quality plastics again. On behalf of Stork, ALTRAD SERVICES Benelux is responsible for scaffolding and insulation at the plant.
Circular economy for plastics: a pilot project
SABIC is an international petrochemical company including a large site in Geleen, Limburg. There, the company produces raw materials to make plastics. These are processed in car parts, toys and packaging, among other things. Instead of constantly using new fossil raw materials, SABIC is experimenting with recycling waste plastic. The new plant will process 20,000 tonnes of plastic waste annually.
Trust is key
Henk van der Heide, project manager at Stork: "For the realisation of the Chemical Recycle Project (CRP-formerly Karma), we engaged ALTRAD SERVICES Benelux because ALTRAD repeatedly proved itself to be a reliable partner in the past. As project manager in the field, it is important that everything was carried out correctly and on time."
ALTRAD drive
"With the scaffolding at the start and the insulation in the finish, ALTRAD has 2 deadline-setting jobs in its hands. The success of the project certainly depends partly on them. The scaffolding was there very quickly, which was quite a challenge. Because as with all companies in construction, staff scheduling is a challenge. It is precisely at those difficult moments that you see the drive, the enthusiasm, of ALTRAD employees to still get everything done on time for the customer. Even if that means working evenings and weekends."
Professional approach
"A challenge for ALTRAD when building this plant, was that they also had to take into account the work in the existing plant (so-called brownfield). It was inevitable that at some point the new construction and the existing infrastructure came together, as pipelines and bridges run to the existing production site. ALTRAD always handled and solved this professionally."
Smooth communication
"The progress of the project is always accompanied by close communication and we constantly keep each other informed. For example, 1 part sometimes progresses more smoothly than another and then you see that they are flexible enough to move with the planning. We move along with the others to find the best and workable balance. That's very nice working together."
Team Altrad & Stork
Project Manager Insulation Marcus Timmers
Scaffolding construction project manager: Rik Groesbeek
Scaffolding construction manager: Steffen Jankowski
Insulation manager: Frans Hendrix
Stork construction manager: Sjoerd-Wybe Zijlstra
Stork project manager: Henk van der Heide
Stork purchasing agent: Pierre Jacobs