Altrad delivers a beautiful heat-tracing project for Teijin Aramid in Delfzijl (NL).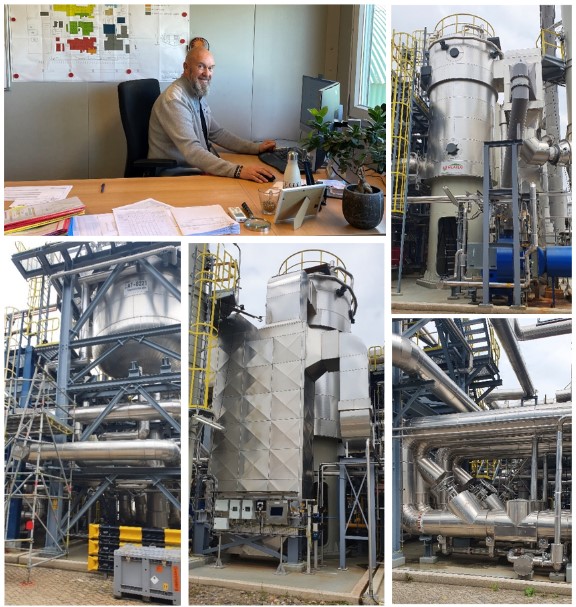 In recent years, the chemical giant grew into one of the largest investors in the Northern Netherlands. At its plant at Chemiepark Delfzijl, Teijin Aramid makes the basic raw material (the polymer) for a super-strong synthetic fibre Twaron. This is five times stronger and lighter than steel and heat-resistant.
Hot oil heat-tracing system at a polymer plant
Altrad was commissioned to work on a specific hot-oil system. This hot substance is forced through fine tubes placed around various systems in the factories to keep the required process temperature constant (tracing). Some advantages of working with oil instead of steam are that hot oil does not cause corrosion, it does not freeze and does not need to be under pressure.
After applying the heat tracing, our insulation team applied a double layer of insulation over the thermal vessels and pipes, minimising energy loss. They also ensured that the insulation was beautifully finished with sheet metal.
Jos Pelzer, operations manager : " We have been operating 6 different plants here in Delftzijl since 2004. That this project at the Kagayaki plant was a complex job for the 10-member team quickly became clear. The scaffolding had to be placed almost entirely in the pipe structure, so the job was done with very little room to move. It became a 'hot job' this summer while there was a fluctuating schedule. A lot of flexibility was required of the team. "
What is Twaron used for?
The special properties of Twaron, make it extremely suitable for reinforcing car and conveyor belts. It is also found in clutch plates and brake linings of cars. Furthermore, the fibre is used for lightweight constructions, as a replacement for asbestos-containing materials and in fire and bulletproof clothing.
Team Altrad:
Operations manager: Jos Pelzer
Project managers: Andreas Gerritzen (insulation), Jan Reinder Bos (scaffolding),
Dennis Kemland (tracing)
Engineering: Marco Gouwens (scaffolding constructor)